It turns out August is the best time to leave Hamilton for a winter escape! Not quite mid-winter (like a June Holiday), but as we heard of thunderstorms striking the North Island of New Zealand, we were treated to daily temperatures of around 33 degrees in Bali.
With people asking, "Where did you go? What did you do?" I thought best I write it down and share. So here goes!
Our destination was Berawa Beach, Bali. Why? Berawa has delicious food, great shops and amazing street-side stalls, as well as the popular Finn's Beach Club and Recreation Centre, S2S CrossFit and WAY less chaos than Seminyak. It is located between Canggu and Seminyak, when/if you want to venture outside of this little haven.
We were introduced to Berawa Beach in 2018 when we  visited my cousin, her partner and kids, who made Berawa Beach their home for a year. Their local knowledge was priceless, and we returned feeling we knew our way around.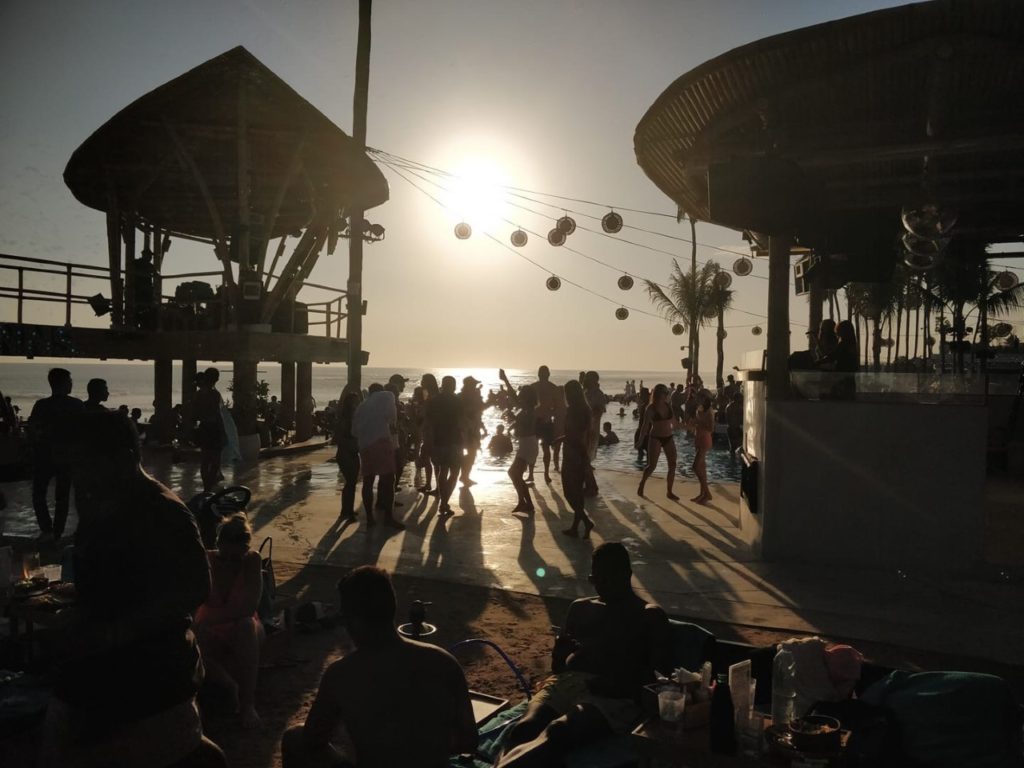 With my mum and dad, plus Ezra, Felix and Leo (11, 9, 6) these were our top activities:
Beach front location, pools that the kids could go in and adult only pools, live DJ, swim up bar, restaurants, and able to walk down to the beach – Finn's Beach Club is my number one spot.
Our second villa included Finn's Membership cards, which meant we could have a day bed with no minimum spend plus discounted bill. These cards were valuable to have, otherwise a day bed minimum spend is $3,000,000 (that's about $300NZ)
You'll see a theme here. Another beach front day club, delicious food and very natural looking environment (trees, shade, character). La Brisa is in Echo Beach, Canggu, and is a short scooter ride (around 15 mins) from Berawa.
Finn's Rec Club is a popular spot for taking kids, so if you're traveling without kids, you might decide to give it a miss. Our Finn's Membership cards included access to Finn's Rec Club. Gym and lap pool plus hydro slides with no queues. That's right, no queues! Plus giant racers, big red, super bowl, a lazy river, a rope swing, huge kids play area (in a pool) and loads of loungers. So, we lounged and read books and the kids ran up multiple flights of stairs for solid 4hrs+ each time we went three times). Service is great, you don't need to swim up to any bar as the friendly staff are always there to take your orders and bring them out.
NOTE: we avoided eating much here, as it was pricey. However, ice creams and drinks are a good price 😊
Located in Kuta, Waterbom partk is the only reason we come to Kuta. This park is phenomenal. We met up with two other families from Tairua and had an awesome day, with loads of screaming (from me) going down slides that the year prior I hadn't gone down (can I use the excuse that Leo was too small in 2018?!). Highly recommend!! Mum and Dad are looking to return next year, and they said they'd definitely come here again!
We visited Milk and Madu for lunch, then came back the same day for dinner.  And we also had lunch here on our last day. The food here was beautiful, the staff (like every place we went) friendly and there was an area for the kids to run around. They have kids crafts daily and two-for-one pizzas a couple days a week – our kids were on a mission to eat pizza at least once a day – I think they hit six consecutive days!
Other yummy food places- These joints are all located on the same road in Berawa:
Nude in Canggu – Perfect spot for breakfast  – we visited multiple times.
Duatiga Café – BEST dinner! Pork Belly was sensational, and cost about $7NZD.
The Greenhouse – great inside/outside, with dipping pool and views of the rice fields
Pho Hwitta Vietnamese & Thai foods – also looking over rice fields
Just around the corner: Parachute

Overall, all our food experiences were fantastic in Bali.
Given the time difference, being at a 7am CrossFit class each morning was no drama (Bali are 4hrs behind NZ). This is a great little box that caters for daily drop-ins of all abilities. A super friendly crew and you'll get to know some of the regulars while you train.  
When we visited Bali last year, we ventured to Nosa Lembongan and wanted to return to share it with my parents. This time, we stayed at Hai Tide Beach Resort in Mushroom Bay.
We stayed in Garden Lumbungs and they were brilliant. The kids raided the nightly chocolates that were put on our beds, when staff came to pull down the mosquito nets and turn down the bed. With air con set to 18 degrees, the rooms were perfect for sleeping.
On the island, we again hired scooters and took off exploring. Over the Yellow Bridge and around to Nusa Ceningan, we watched from clifftops as surfers took to surf breaks, and again, lounged at clifftop pools while the sun went down.
Accommodation? Air BNB.
Our first location was off the main road, lovely and quiet. We'd definitely look to return to this place.
Then we headed to the island, which our second AirBNB host organised all tickets, transfers and looked after our excess luggage while we were gone.
We had stayed here in 2018 and came back because of the Finn's Membership cards and great hosts. This is off a busy road though, and after the quietness of our first location I did notice a difference in noise levels.
RUMAH ELANG-Hidden Oasis in Canggu
Would we go back? Yes please! And yes, we would return to the same area, do similar things, and love it just as much. Want to come with us? We'll see you there
Summary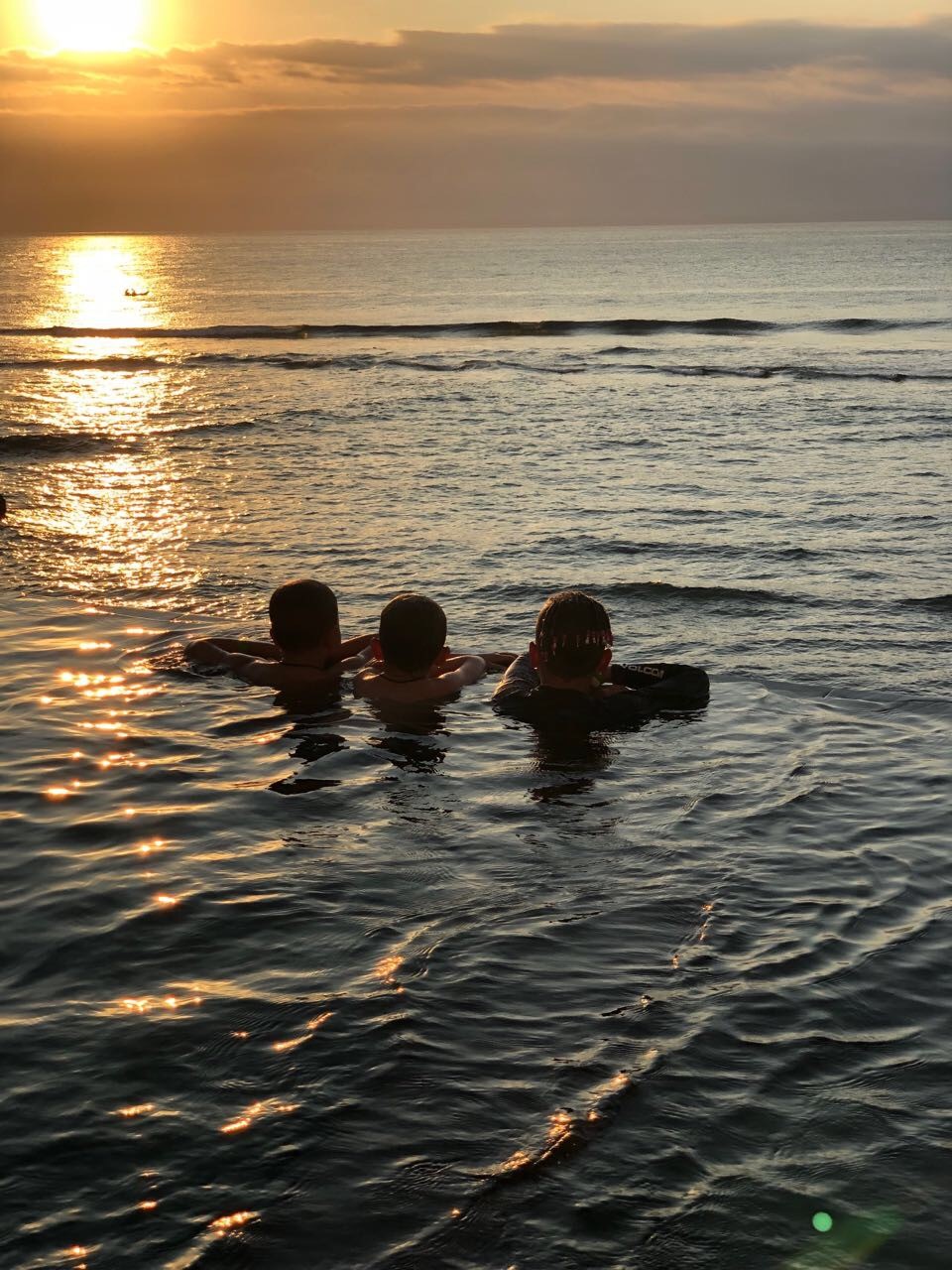 Article Name
My Winter Escape To Bali!
Author
Publisher Name
Waikato Business Insights
Publisher Logo