The world is getting digitized by the minute. More and more people are looking to work closely with businesses through the magic of the internet. With the rise in technology, the internet has become a vast marketplace for companies worldwide. As such, getting a website for your business is probably the first thing they teach you in Business 101. Having an online presence is so vital that if your company does not have a legit site, your clientele could be wary about doing business with you at all. What this means for you as a business is that you could benefit a lot by getting a content writing freelancer or service to work with you on your brand information.
As a business, you may have done all you could to develop the best product or service that could be of serious help to anyone using it. However, if you cannot let your target consumers know what you are offering, your organization could be heading towards an impending downfall. This is where content writing comes in. Having a good content writing service is where businesses can find the most benefits in an obvious manner. Here are some of the ways your business can benefit from content writing services:
It vocalizes your brand motto: 
The voice of a brand is how it tries to portray itself to the customers. Maybe your brand is all about natural and sustainable products or about achieving a work-life balance. Whatever it is, the best way for you to get yourself out there is through your social media. Professional content writers can help you work on your posts and convey the right tone to engage your intended audience.
It helps show expertise: 
People are often on the internet trying to find out about something or the other. If you can put out some thoughtful and helpful articles on your site, it can help your potential customers understand your level of expertise on your service or product. It works as a great marketing tactic for your brand. You can help build credibility among your readers, helping them be confident about doing business with you.
It brings results: 
Sure, you may have figured out a way to forecast cash flow, but add to that the beauty of SEO, and you may find that your numbers increase significantly. With the right usage of keywords and exciting blogs, you can engage your target audience and get them hooked on your material.
It adds professionalism to your website: 
The content you put out to your audience on social media or your website can be a severe turn off if it isn't overlooked carefully by a service that excels in such tasks. The way for a brand to be taken seriously is through their site's professionalism. Customers feel better interacting with businesses with an impressive online persona, something that can be easily achieved with content writing.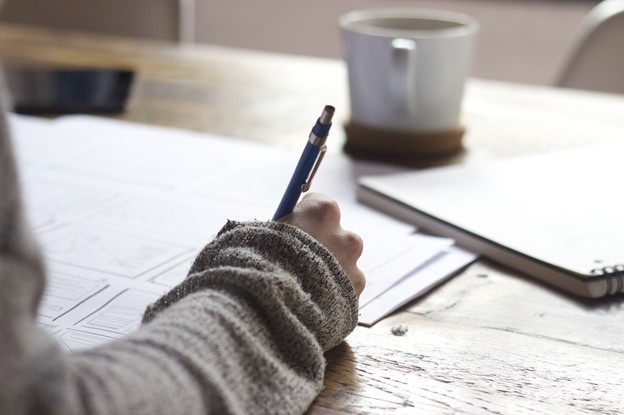 It helps put you on the map: 
The competition is fierce, and no matter what field of service or product your brand specializes in, chances are there are a thousand others who do the same. This is why it is crucial for you to get a team of content writing specialists who can work with you to raise brand awareness. Since most businesses are online, you need to increase traffic to your site, helping drive sales. Professional content writers know what kind of articles draw the audience the best and can use that knowledge to put you on the map.
Gone are the days when websites were only meant for big businesses. Social media has taken the world by storm, and content writing has become a weapon to gain more followers and consumers. It is high time that you follow suit and increase your global reach.
Patrick Stanton is one of the top writers at EssayWritingNZ.com, who specializes in content writing and social media marketing. He works closely with businesses in increasing their brand awareness and social media presence.